The GSA election for this Fall 2021 has concluded and information on the new officers will be posted soon.  If you have any question or concerns, please email gsa@ucmerced.edu.  Also let us know if you are interested in running for office for Fall 2022!
---
President
Violet Barton
Office Hours: By appointment.
Yek peyna nukumpawan! Naja ninemi Violet Barton, niewa Kushkatan huan naja nimomachtia Interdisciplinary Humanities pan UC Merced. My fields of study are Indigenous Studies/Critical Race and Ethnic Studies/Critical Refugee Studies. My areas of interest include forced displacement and dispossession, statelessness, survivance, and Indigenous languages in the context of colonialism, empire, and war. My research focuses on Nahua-Pipil pan Mesoamerica huan Kurdish pan Syria. During my free time I like to paint . I am excited to work with the GSA! Please reach me at: calendly.com/vbarton-1. Sujsul padiush!
---
Internal Vice President

Aislinn Beam
Office Hours: By appointment
Aislinn is a 4th year Ph.D. student in the Psychological Sciences department. Her research interests are on the intersection of chronic physical health conditions and mental health issues, specifically in the areas of depression and disordered eating. Aislinn has previously served as the Psychological Sciences delegate and is excited to continue to support her fellow graduate students through serving as the IVP.
---
External Vice President (Vacant)
---
Academic Affairs Officer

Binod Bhattarai
Office Hours: By appointment
Binod is a second year PhD student in the department of Physics. He studies the formation and evolution of our Milky Way galaxy using galaxy simulations. He is particularly interested in the dynamics of the stars that are born in star clusters in the Milky Way's disk. In addition to academics, Binod has strong passion for leadership, teaching, and mentorship. He is excited to work closely with the Graduate Student Association at UC Merced as an Academics Affairs Officer and wishes to utilize his previous leadership experiences and close involvements with student associations to serve and advocate for graduate students at UC Merced.
---
Internal Communications Officer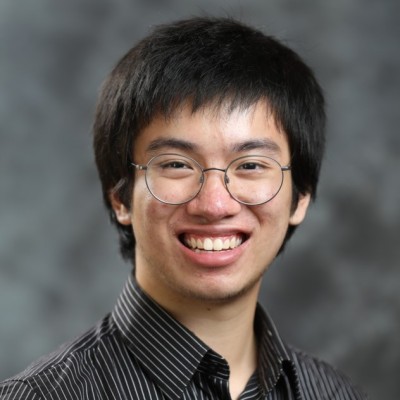 Benny Nguyen
Office Hours: By appointment
Benny Nguyen is a 2nd year Ph.D. student in Cognitive & Information Sciences. His research lie in computational and dynamical modeling to understand human behavior and cognition, as guided by embodied and emergent theories of mind. He has previously served as the GSA Internal Vice President, and is excited to continue participation and support as the Internal Communications Officer.
---
Treasurer

Sarah Downs
Office Hours: By appointment
Sarah Downs is a 2nd year Ph.D. student in Applied Mathematics. Her research lies in the fields of machine learning and fluid dynamics. Sarah loves seeing how the campus has grown over the past few years, and is excited to continue to see it grow while representing the graduate student community. In her free time, she serves as an adviser to the Eta Sigma chapter of Phi Mu Fraternity, and she enjoys swimming, hiking, and playing games.
---
Public Relations/Community Outreach Officer

Md. Mehdi Masud
Office Hours: By appointment
Mehdi is a 4th year Ph.D. student of Physics. His research focuses on computational high energy density physics, particularly to look at how the electronic and optical properties of materials behave at extreme conditions. He would like to engage the graduate student community via different activities as well as sharing different helpful news to them to build up strong effective connections among the members of the community.  
---
International Affairs Officer

Arya Karapilly Rajan
Office Hours: By appointment
I am a 3rd year graduate student in the Department of Physics. I am working on Nanoparticle and Quantum Dot self-assembly and their applications. I am also the Secretary of the Merced Indian Graduate Student Association at the University, and as the International Affair Officer for the GSA this year, I am excited to represent the international students at the university, to bring everyone together and voice their concerns as well as initiate conversations
---
Climate, Diversity and Equity Officer

Azin Shamshirgaran
Office Hours: By appointment
Azin is a first year Ph.D. student in Computer Science. Her research focuses on machine learning for decision making and control, with an emphasis on deep learning and reinforcement learning algorithms with the application in agricultural robotics. In this role, she will prioritize the following issues: (a) promoting a culture of mental and emotional well-being among graduate students, (b) building a strong sense of community and belonging within the graduate student population, (c) advocating for underrepresented students and making sure that their voice is heard at the UC-wide level.
---
Solidarity Officer

Arabi Seshappan
Email: aseshappan@ucmerced.edu
Office Hours: By appointment
Arabi Seshappan is a 3rd Year PhD student in Physics. Her research interest lies in Condensed Matter Theory. Previously, she served on the Graduate Dean's Advisory Council for Diversity (GDACD), and she hopes to continue promoting diversity on campus as Solidarity Officer.
---
Legislative Affairs Officer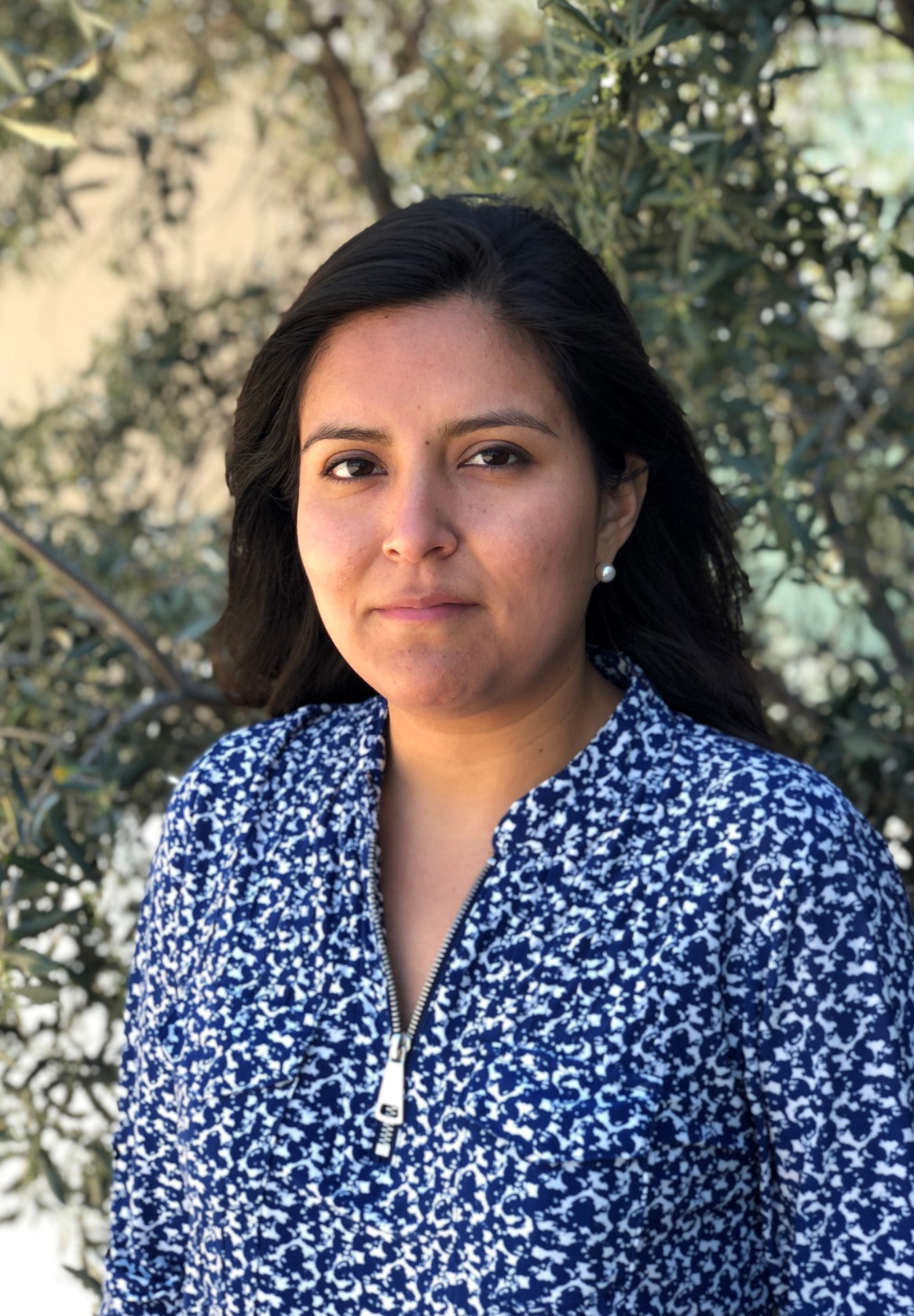 Betsabel Chicana Romero
Office Hours: By appointment
Betsabel Chicana is a 6th year Ph.D. candidate in Quantitative and Systems Biology. She has always been fascinated with understanding the interactions in the human body. Her research focuses in understanding the interactions between the immune system and bone cells. Her goal as part of the GSA, is to help make graduate student life easier, and provide the support needed to focus on our research. She is proud to be part of the UCM graduate program because it is a place for growth and creation, where all students from different fields can come together and support each other. In her free time, she loves to scuba dive, paint, and walk her dogs. 
---
Social Media and Graphics Design Officer
Destina Bermejo Navarro
Office Hours: By appointment
---
Undocumented Affairs Officer

Edgar Perez Lopez
Office Hours: By appointment
Edgar is a fourth year PhD student in the Mechanical Engineering Department. His research focus is low temperature plasma applications in agriculture, which consists of design and implementation of dielectric barrier discharge (DBD) and atmospheric pressure plasma jets (APPJs) reactors to advance water treatment technology as an alternative form of fertilizing. Additionally, he also conducts research in gas reforming technology using similar reactor configurations to convert greenhouse gases such as methane and carbon dioxide into chemicals that may be used for fuel consumption such as CO and H2. Edgar has also served in the Graduate Dean's Advisory Committee on Diversity for three years now to aid in creating a more inclusive environment for all students alike.  He is thrilled to represent the undocumented graduate student community as GSA's Undocumented Affairs Officer.