The GSA election for this Spring has concluded and information on the new officers will be posted soon.  If you have any question or concerns, please email gsa@ucmerced.edu.  Also let us know if you are interested in running for office in Fall 2021!
---
President
Shayna Bennett
Office Hours: By appointment
Shayna Bennett is a 4th year Ph.D. student in applied mathematics. Her research focuses on numerical methods for modeling species spread across heterogeneous landscapes. Shayna served as the GSA 2019-2020 Treasurer and she is thrilled to be taking on a new role as president this academic year. As president, Shayna will be working to create and foster a sustainable and engaging graduate community at UC Merced.
---
Internal Vice President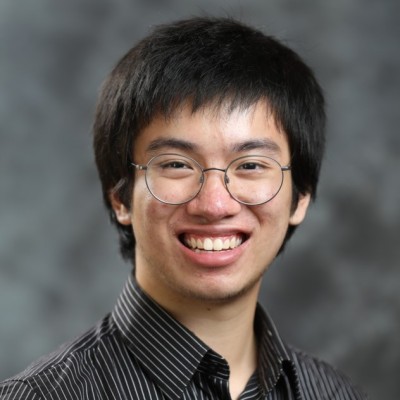 Benny Nguyen
Office Hours: By appointment
Benny Nguyen is a first year Ph.D. student in Cognitive and Information Sciences. His research interests lie in complex and dynamical systems approaches to cognition, particularly as applied to language and communication. He believes it is important to play an active role in shaping the spaces we occupy. This belief led him to seek involvement in the campus community through the GSA. He hopes to bring his organization, enthusiasm, and creativity to the evolving role of the Internal Vice President. His hobbies include dancing, painting, and video games.
---
External Vice President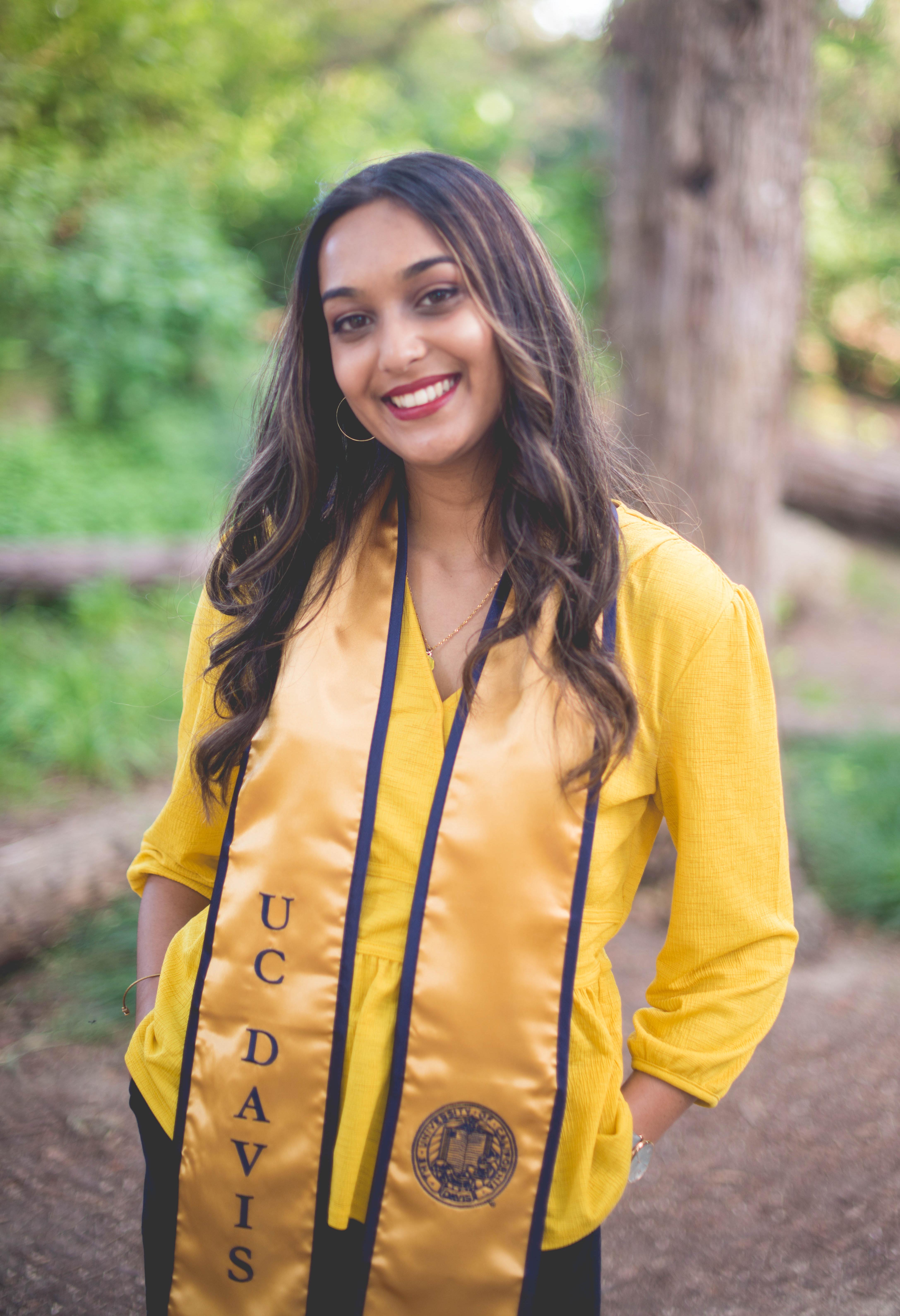 Zunaira Iqbal
Office Hours: By appointment
Zunaira Iqbal is a 2nd year PhD student in the Cognitive and Information Sciences Department. Her research focus is on understanding how bilinguals process language differently from monolingual listeners. She is a strong believer that all graduate students, regardless of their race, ethnicity, nationality, sexual orientation, gender identity, gender expression, social class, or disability, deserve to be represented. She's excited to represent UC Merced and advocate for our graduate students' needs as EVP! In her free time, she enjoys running, taking care of her plants, reading, and spending time with her cat.
---
Academic Affairs Officer
Taylor Fugere
Office Hours: By appointment
Taylor Fugere is a second year PhD student in the Management of Complex Systems Department. In the 2019-2020 school year, she represented her department as the Delegate Assembly Representative. She is especially excited about her role as Academic Affairs Officer because she wants to make sure Graduate Students are representing our collective interests on campus committees. (Feel free to reach out if you'd like to get involved on a committee!) Her research focuses on mechanisms of empowerment and inclusion in the technology industry using qualitative methods. She is also a diversity and equity educator on campus, giving workshops with the Queer Ally Program and previously served on the Graduate Dean's Advisory Council on Diversity, CACSW, and CACQI. In her free time, she love baking, doing various crafts, and playing with her pet pug. 
---
Internal Communications Officer
Jordan Collignon
Office Hours: By appointment
Jordan is a fourth year Ph.D. student in Applied Mathematics. His research focuses on developing mathematical tools to study heterogeneous population structures, and use them to study the dynamics of prion proteins in yeast colonies. He believes that graduate student representation is necessary as this projects to the community that the well-being of the graduate student body has, at the very least, the same level of importance as any other group, and that the actions of graduate students have great potential to generate a positive outlook for both the campus community and the area we live in. It is his belief that an organization can build trust with the people it serves by being transparent. As the internal communications officer, Jordan's goals will be to preserve the transparency of the GSA and keep the graduate student body informed on GSA activities and important events pertaining to them.
---
Treasurer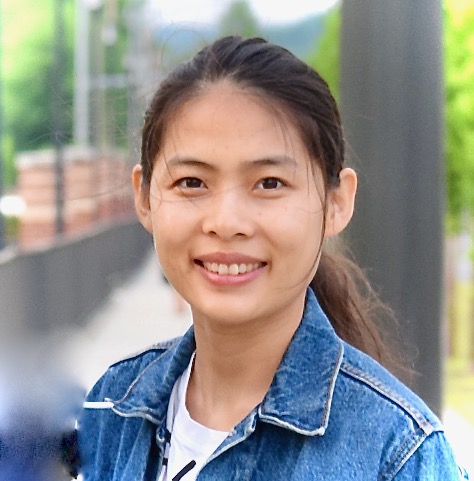 Quy Lam
Office Hours: By appointment
Quy Lam is a first year Ph.D. student in Economics. Her research interests lie in the areas of health, development and financial economics. She serves as GSA Treasurer for the academic year 2020 - 2021. She is very excited to be a part of GSA and hopes to contribute to building and promoting the success of our graduate community.
---
Public Relations/Community Outreach Officer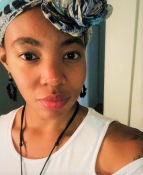 Carlisha Hall (Carli)
Office Hours: By appointment
Carlisha is a 3rd year PhD student in the Public Health program. Her research interests are in elderly mental health and the intersection between mental health and the environment. Community service and outreach are important aspects of her life. She has served as a residential advisor at the University of North Carolina at Pembroke, participated in various outreach and volunteering opportunities, and has served as an AmeriCorps volunteer with the U.S. Fish and Wildlife Service. As the public relations officer of GSA, Carlisha aims to cultivate connectedness, community and build relationships within the graduate student body. She aspires to established academic and social events that are beneficial, accessible and of interest to students from all academic departments. She believes no graduate student in Merced should feel isolated or lonely. Carlisha also hopes to establish partnerships that will engage and benefit the broader Merced communities.
---
International Affairs Officer

Ritwika VPS (Ritu)
Office Hours: By appointment
Ritwika is a sixth year PhD candidate in Physics. Her research interests lie at the intersection of physics and biology. Her graduate work focuses on understanding complex search phenomena with multiple interacting agents at various scales. Ritwika was the co-President of the GSA for the 2019-20 academic year and currently serves as Treasurer for both W-STEM and MIGSA. As an international graduate student, Ritwika has a keen understanding of the struggles the international graduate community faces, especially in the current socio-political climate. Her experiences in this regard have shaped her service work and activism. As the International Affairs Officer, she will build on her work as GSA President during the past academic year to uplift student interests, with a focus on issues concerning international graduate students. During her free time she likes to cook (and eat), sing, lift, and sleep.
---
Climate, Diversity and Equity Officer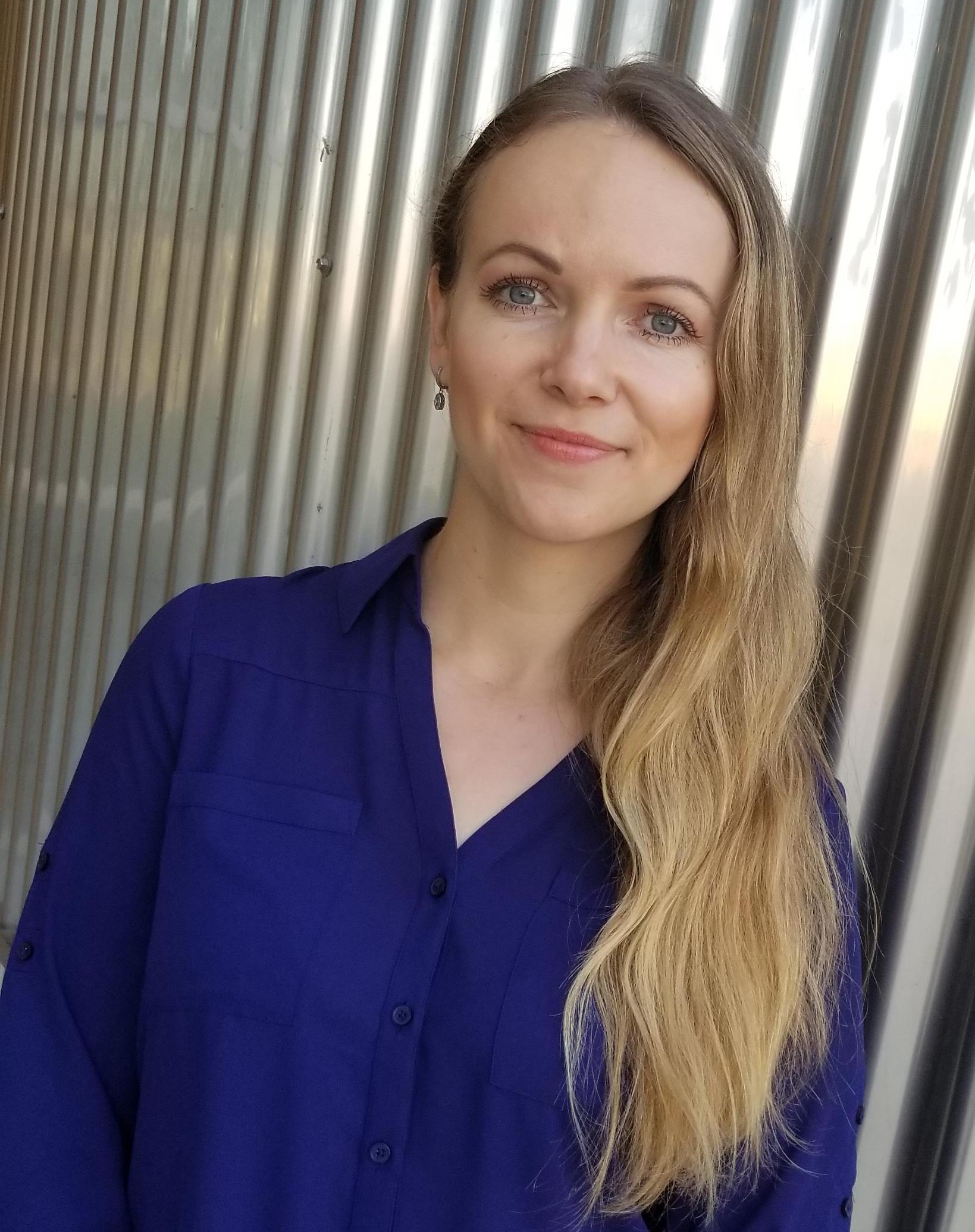 Larisa Gavrilova
Office Hours: By appointment
Larisa is a fifth year Ph.D. Candidate in the Psychological Sciences department. Larisa's research focuses on mind-body connections with the goal of developing effective interventions aimed at improving health and promoting healthy lifestyle. Larisa's background as a first-generation student born and raised in Russia has provided her with awareness and passion about issues related to diversity, equity, and inclusion. As a Climate, Diversity and Equity Officer, Larisa will work to foster a safe and inclusive campus environment for graduate students regardless of their background. In this role, she will prioritize the following issues: (a) promoting a culture of mental and emotional well-being among graduate students and improving access to mental health services, (b) building a strong sense of community and belonging within the graduate student population, (c) advocating for underrepresented students and making sure that their voice is heard at the UC-wide level.
---
Solidarity Officer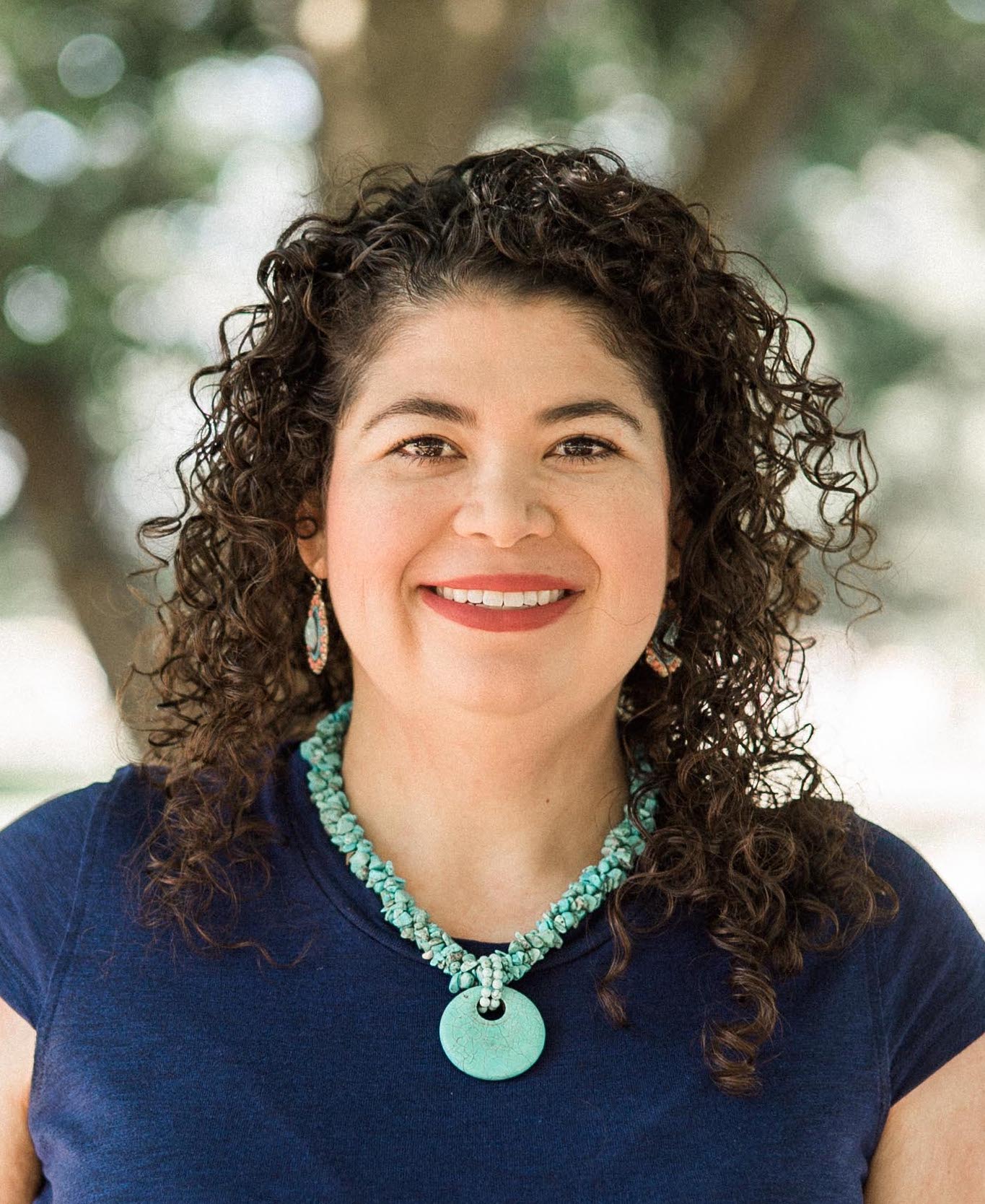 Karla Seijas
Office Hours: By appointment
Karla Seijas is a 2nd year PhD student in Interdisciplinary Humanities. Her research focuses on the effects of public policy on post 9/11 military families. Karla serves as Solidarity Officer for this academic year.  She believes in graduate students having an official body of government and thinks it is important for graduate students to be heard when they advocate for necessary resources as well as communicate their concerns. As Solidarity Officer she looks forward to working with all UC Merced graduate students to connect them to resources they may need while also ensuring confidentiality with each concern.  In her free time, she enjoys going for long walks, doing puzzles with her children and dancing.
---
Legislative Affairs Officer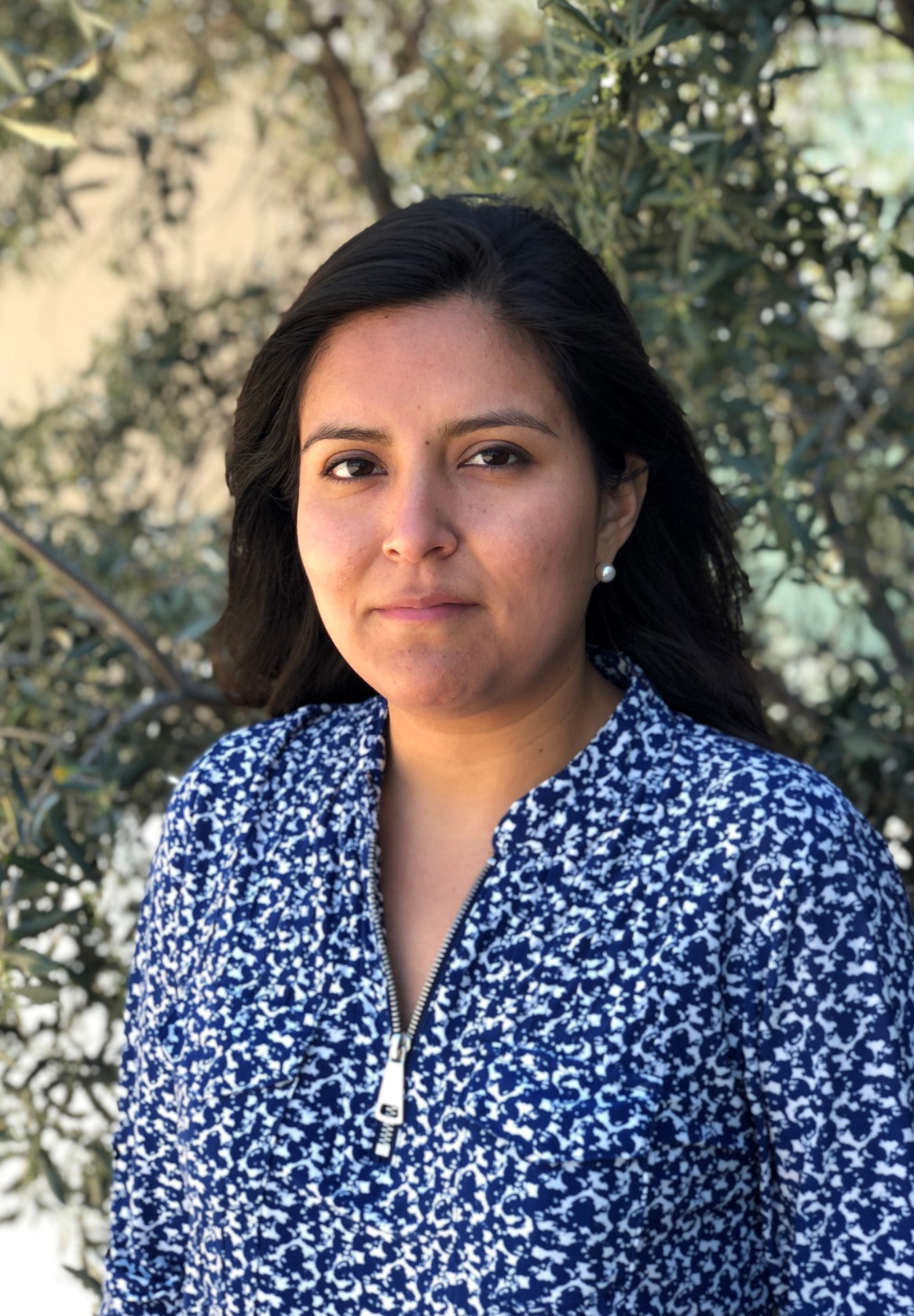 Betsabel Chicana Romero
Office Hours: By appointment
Betsabel Chicana is a 5th year Ph.D. candidate in Quantitative and Systems Biology. She has always been fascinated with understanding the interactions in the human body. Her research focuses in understanding the interactions between the immune system and bone cells. Her goal as part of the GSA, is to help make graduate student life easier, and provide the support needed to focus on our research. She is proud to be part of the UCM graduate program because it is a place for growth and creation, where all students from different fields can come together and support each other. In her free time, she loves to scuba dive, paint, and walk her dogs.