GSA Travel Awards
UC Merced GSA Conference Travel Award
UCM GSA Conference Travels Awards are designed to assist members of our graduate community who travel to conferences to present original work or network as pertinent to their graduate study. The award (maximum $400) will be provided as a reimbursement for out-­of-­pocket expenses for travel. Students may apply before or after they attend a conference, but receipts for travel expenses must be received within 45 days of travel. Travel grants will be awarded during 4 cycles: February 1st, May 1st, August 1st, and November 1st (See below).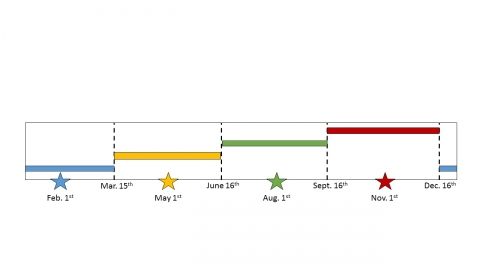 Applications must be received by 11:59 pm on the above dates for each cycle. Within three business days, awardees will be notified via email. To be eligible for a travel grant, applicants must:
Be a current graduate student at UCMerced.

Attend a conference at which they present their work.
Awardees will receive further instructions for submitting receipts. You will only receive funds for which you provide receipts. Note: Hotel receipts from websites like Expedia are insufficient for reimbursement. To prove that you actually stayed at a hotel, you must present a receipt from the hotel that displays a zero balance.
Eligible travel expenses include:
-Lodging (hotels)
-Mileage ($0.54/mile)
-Meals ($63/day max)
-Travel (Airfare, train, bus, rental car, personal vehicle)
-Conference registration
Only two students from each school (Engineering, Natural Science, SSHA) will receive an award each cycle. Applications will be randomly selected for awards. Each student can only apply once during each award cycle.
Applications that are incomplete or that have not followed instructions will be disqualified. 
AB 1887 prohibits the use of state funds to pay for travel to a state on the Attorney General's list, except where one of the statutory exceptions applies. It does not affect travel that is paid for or reimbursed using non-state funds. Currently, the following states are on the AG's list: Alabama, Kentucky, Kansas, Mississippi, North Carolina, South Dakota, Texas and Tennessee. 
To submit an application, click here.
Questions? Check out our policy document or F.A.Q. page.